Virginia lives in an older home with a steep, narrow staircase to the basement laundry room. After falling several times and breaking her wrist once, she put an old wooden dresser at the bottom of the stairs to keep her from falling to the ground.
Project Houseworks relocated her laundry room to the main floor.
Since 1995, the nonprofit has been providing free home repairs for low-income seniors in Omaha. Last year, they helped 168 homeowners.
"We do a lot of modifications for seniors like grab bars or tub-to-shower conversions," said Lynette Farhart, who was the Executive Director of Project Houseworks at the time of this story's writing. "This gives them safety and independence."
Project Houseworks received a $15,000 grant from the Community Resilience Fund for their home repair program for seniors, a demographic greatly impacted by Omaha's lack of affordable housing.
Senior Repair Programs help homeowners, age 60 and up, age in place—making it so they can live in their own homes safely, independently, and comfortably, regardless of age, income, or ability. Project Houseworks covers up to $30,000 for repairs or modifications.
Some of the most common repairs are related to deferred maintenance in older homes, such as roofing, electrical, plumbing, mechanical, windows, doors, floor coverings, wall repair, and paint.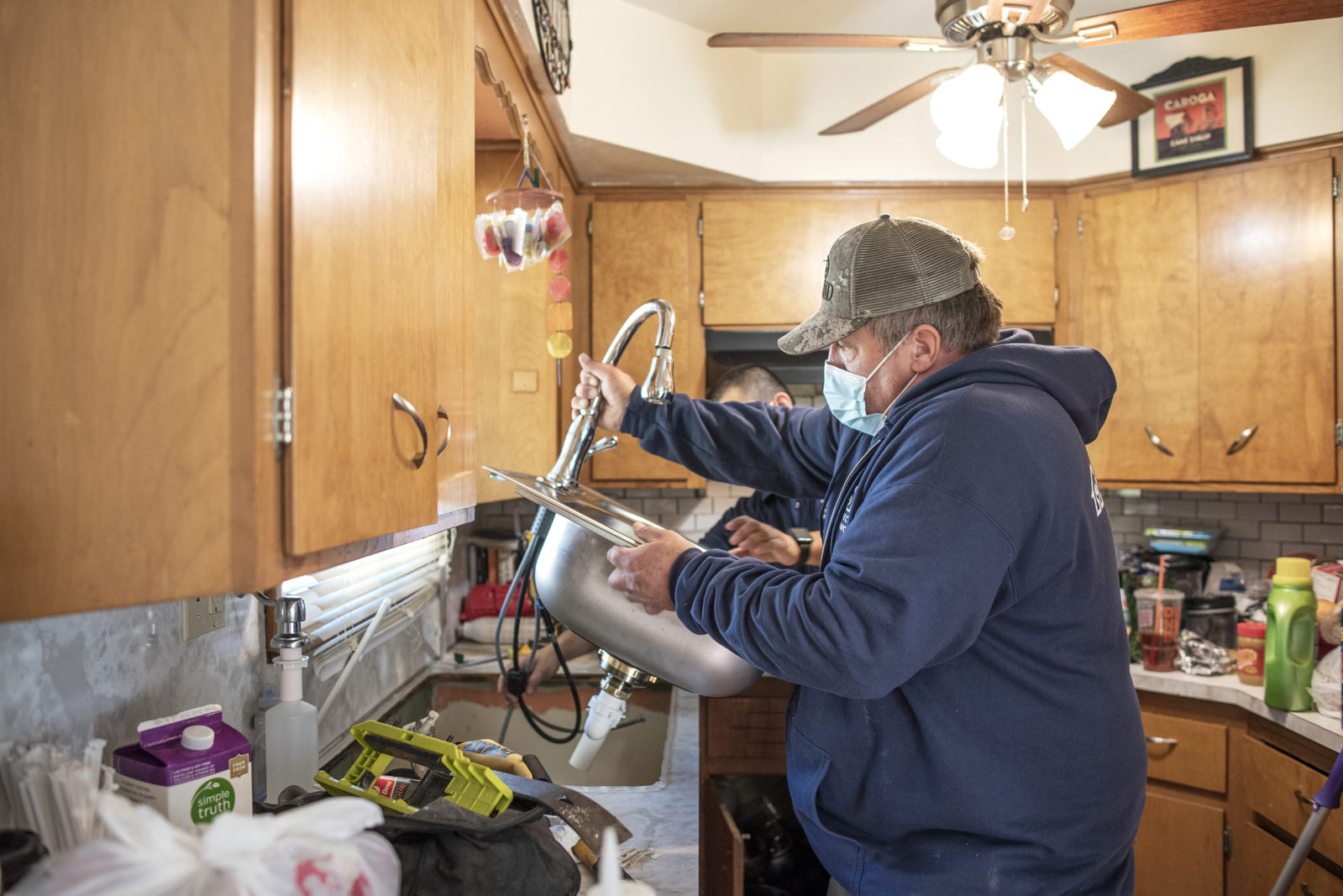 Local housing research shows that preserving existing affordable housing for seniors plays a key role in housing stability. Project Houseworks offers an economical approach to improving the region's affordable housing.
"One thing that jumps out in The Landscape's housing data is that Nebraska has a lower percentage of people with severe housing problems compared to other states," Farhart said. "That's good, but one of the reasons we focus our work on seniors is they have a much higher percentage of severe housing needs, especially seniors of color."
Most of the seniors that Project Houseworks serves live on a social security income that averages $1,500 per month, which is far below the poverty level.
"Senior homeowners are barely getting by paying utilities, food, medicine, and everyday expenses, which means they cannot afford to hire a plumber, electrician, or contractor," Farhart said.
This forces seniors to make difficult decisions. Do they remain in a home that is fully paid for but accruing increasingly insurmountable problems or sell their home and move to a rental property they can't afford? Some seniors like Virginia come up with creative solutions to make do.
In the past, Project Houseworks has mostly focused on North Omaha, but there are different areas of need where they are expanding. Farhart said that home maintenance is a growing problem in South Omaha, an area where they already feel behind.
"The focus now is bringing the community together and raising awareness of how critical the issue is right now," Farhart said. "People are living in bad situations, and as a community, we can come together and create change."