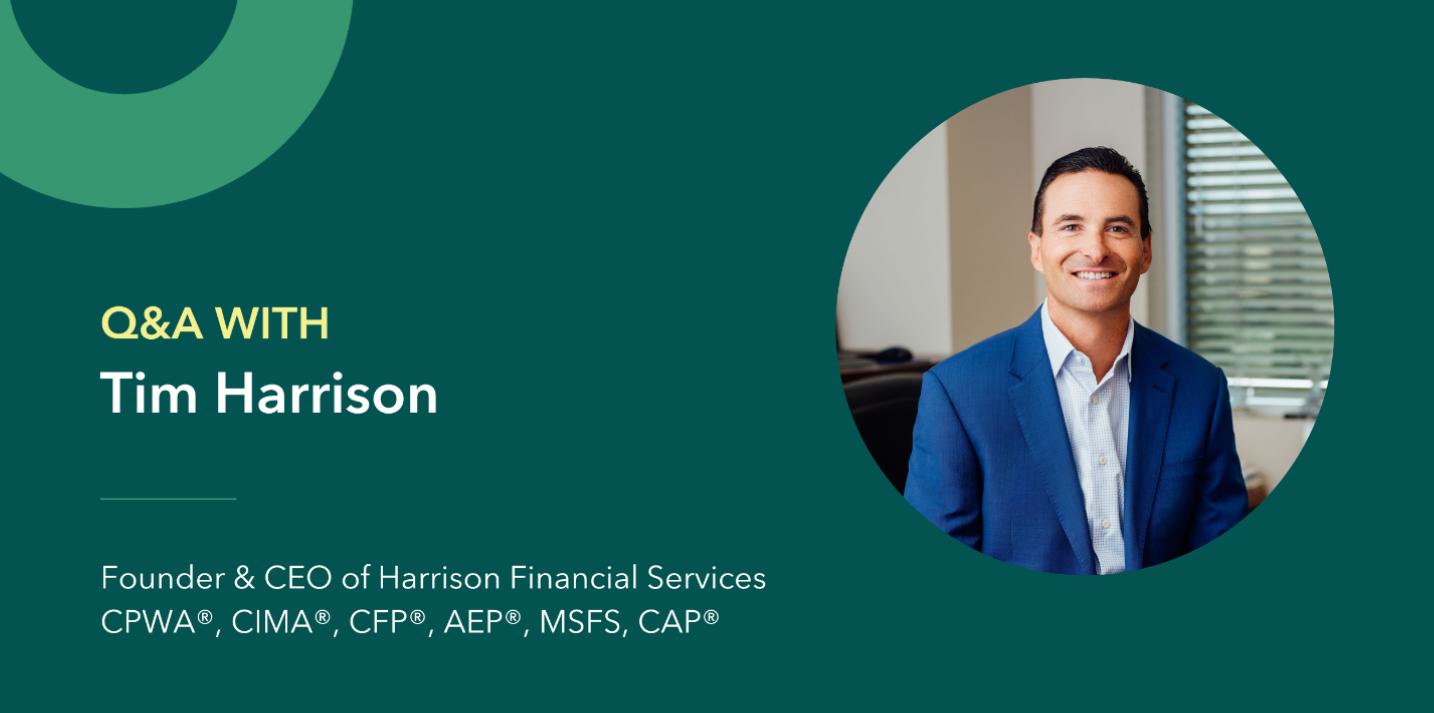 Your clients rely on your guidance to make important financial decisions. When it comes to charitable giving, we can partner with you to simplify their giving and amplify their impact. But don't just take our word for it. Hear from professionals in the field like Tim Harrison, founder and CEO of Harrison Financial Services, which serves business owners and senior decision makers across Omaha. 
 What are the questions you are most commonly asked about philanthropy? 
The most common questions clients ask us usually revolve around a few common themes, but one common denominator is they often want to know what we see other clients in similar circumstances doing. The topics can vary widely from the timing of their gifts in various tax years as it relates to their income, to utilizing a DAF (Donor Advised Fund) or potentially setting up a private foundation.  
 For your clients with charitable interests, what makes OCF a good partner to facilitate giving goals?  
For clients with charitable interests, the Omaha Community Foundation can be a great option and partner, especially in cases where clients see the value of the Community Foundation's support, guidance and research on important causes and nonprofits here in Omaha.  
 How have your clients utilized OCF in their plans?  
We have clients who have utilized OCF with solutions ranging from Donor Advised Funds and Charitable Checkbooks® to support for already established family foundations. We collaborate with the professionals at OCF and our clients' advisory team to help provide guidance in making good decisions around their wealth and their giving goals.  
 How can advisors prompt clients to include their children or next generations in their charitable giving? 
Advisors can prompt clients to include their children in their charitable giving in many ways. One of the ways my wife and I have done this is to bring our kids along to events we are participating in. The most important thing is to share with our kids what we are doing and just to have the conversations about why these things are important to us. Now that our kids are in high school, we have also designated some funds on our kids' behalf that they know they can help us direct to causes that are important to them.  
 What do clients want to know about legacy giving? 
When it comes to legacy giving, clients first want to know, based on their overall financial position, what amount is appropriate to give while still being good stewards of their wealth. Once clients are confident in an annual giving budget and their overall financial health, they often will evolve their thinking to focus on what legacy they want to leave behind and what ways they can make a true, lasting and sustainable impact on the people and organizations they care about.