The Omaha Community Foundation has announced the addition of three members to its Board of Directors. Dan Houghton, Farhan Khan, and Malinda Starr Sapp all joined the Foundation's board during its June meeting.
All three of the new Directors bring a wealth of experience in their professional careers and have been active throughout the Omaha nonprofit and philanthropic community.
"I am excited to welcome these three leaders to the Omaha Community Foundation Board," Connie Ryan, Board Chairman, said. "They all will lend their own unique expertise and points of view that will strengthen our mission to grow philanthropy in the Omaha-Council Bluffs region."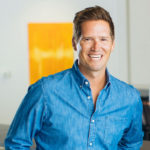 Dan Houghton is the co-founder of Buildertrend, one of the leading technology solutions for construction firms across the globe. Since founding the company in 2006, Dan has become an industry authority and sought-after speaker on entrepreneurship, work-place culture, and the residential construction industry. He is also a general partner of the Professional USL Soccer Team in Omaha that will launch in 2020. An active member of the community, Dan serves as a Board Director of the Chamber of Commerce, and  Habitat for Humanity Omaha.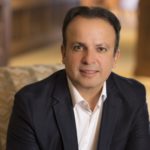 Farhan Khan is the Founder and Chief Executive Officer of Heritage Communities. A graduate of the University of Nebraska-Lincoln, Khan holds a Bachelor's Degree in Architecture. Farhan spends his time in research and development of new products and services, and his passion for architecture plays an integral part of the design and construction of each Heritage community. Through his profession, he is involved with the Entrepreneurs' Organization of Nebraska, Nebraska Assisted Living Association, and Argentum-Expanding Senior Living. Khan is also involved with the Tri-Faith Initiative of Omaha.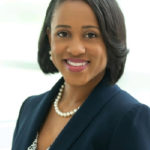 Malinda Starr Sapp is currently a Wealth Management Advisor and the Vice President of Growth and Development at Ludacka Wealth Partners. She is also President of the Urban League of Nebraska Young Professionals group. Malinda started her career in the financial industry with Edward Jones Investment Firm. After relocating to Omaha, Malinda served as a financial advisor of institution retirement plans for TIAA-CREF. She has a Bachelor's Degree in Business Administration and Public Relations from the University of South Carolina and an executive MBA from the University of Nebraska Omaha. She is a member of Alpha Kappa Alpha Sorority, the NAACP, and the African American Association of Advisors.
The Omaha Community Foundation is proud to let good grow in Omaha by helping 1,700 donors facilitate their charitable giving.  Since the Foundation's inception in 1982, donors have granted $1.7 billion to nonprofits, supporting more than 3,000 local organizations.