The Omaha Community Foundation has announced the addition of three members to its Board of Directors. Jo Giles, Brady Marlow, and Daniel Padilla all joined the Foundation's board during its June meeting.
The three new members bring a wealth of experience in both the private and nonprofit worlds to the Board, according to Mike Cassling, OCF Board Chairman.
"As we work to further our vision of a connected community of passionate philanthropists, strong nonprofits, and thriving residents, the Omaha Community Foundation is pleased to welcome these three exceptional leaders to our Board of Directors," he said. "Their diverse and distinct backgrounds will provide the board with a deeper knowledge of local needs and the organizations that are working on solutions. Adding their unique perspectives will be valuable as we grow and take on important issues in our community."
Retiring from the Board of Directors are Deb Macdonald, Board Secretary and community leader, Ben Reynolds, Director of Business Development, Sheppard's Business Interiors and Susan Thaden, President and CEO, CRi.
"Board service is one of the most rewarding volunteer roles of all and these three leaders performed with dedication and tenacity," Mike Cassling said. "Our achievements during their time on the Board would not have been possible without them."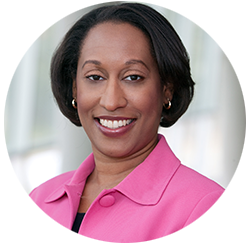 Jo Giles is executive director of the Women's Fund of Omaha. The organization works to address gender-based inequities through collaboration that identifies, researches and creates solutions to advance education and fund lasting impact. Previously, she was the Policy and Training Director for the Coalition for a Strong Nebraska (CSN) and was an award-winning media relations professional and journalist. She is a current committee member of the African American Unity Fund, which supports initiatives and organizations that benefit this community in Omaha and administered by OCF.
Jo has a master's degree in journalism from the University of Missouri-Columbia, a bachelor's degree in psychology and African American studies from Washington University in St. Louis, and a certificate in public health from the University of Nebraska Medical Center. She is a board member of Children's Physicians, Nebraska Journalism Trust (which launched Flatwater Free Press, the state's first nonprofit, independent digital news outlet), Omaha Public Library Foundation, and Omaha Public Radio (KIOS).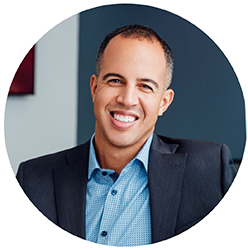 Brady Marlow is a Senior Wealth Strategist on the Carson Private Client team and has been in the financial planning world since starting his own practice in 2001. Brady's passion is to focus on business owners and clients who are intentional about elevating others. His collaborative approach to wealth management and a strong desire to understand what motivates each of his clients helps them reach their philanthropic goals. He is the incoming chair of the Omaha Venture Group (OVG), a giving circle facilitated by the OCF whose members pool their charitable resources and learn about venture philanthropy.
He graduated from the University of Nebraska-Lincoln with a Bachelor of Science in Finance and holds the designations of Certified Financial PlannerTM, Certified Exit PlannerTM and Certified Private Wealth Advisor®. He also holds a Chartered Advisor in Philanthropy® designation.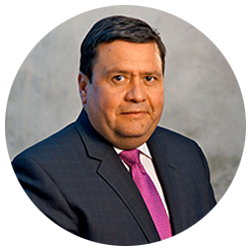 Daniel Padilla is the co-founder of Lending Link, a first-in-the-nation initiative to provide responsive financial coaching and alternative loan services to individuals, to improve the finances of low-to-moderate income households by transitioning the individuals out of the predatory and payday lenders, and promote long-term financial stability. The Guatemala City, Guatemala, previously spent 25 years in the private banking industry focused on emerging markets and developed financial tools and processes to integrate Latinos and the financial system. He is a previous Futuro Latino Fund Committee member, which supports initiatives and organizations that benefit Latino communities in the Omaha-Council Bluffs metro area and administered by OCF.
He holds a Business Administration Degree from University Mariano Galvez in Guatemala City and is a graduate of the Nebraska Bankers Associate Leadership Program and the Nonprofit Association of the Midlands, Executive Leadership Institute. Daniel serves as Board Treasurer of the Heartland Workers Center, Board Member National Justice for Our Neighbors, Board Treasurer of the Refugee Empowerment Center and Loan Committee Member of Spark Capital.