The Donor Services team at the Omaha Community Foundation is here to make giving through your fund as simple and meaningful as possible. The team of five are experienced, knowledgeable, and committed to providing smart strategies and proven practices for making the most out of your philanthropic decisions. Consider them your partners in philanthropy.
In the last year, we've added three new faces to this team, joining Matt Darling, Vice President of Donor Services and Pamela Pierce, our Donor Services Associate. We invite you to meet the newest members of the team below: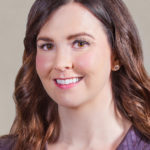 Kelli Cavey
Kelli joined the Foundation after working as an estate planning attorney for 10 years. She uses this experience to help donors understand estate planning considerations related to their philanthropy, and enjoys working with Omaha's talented pool of attorneys, accountants, and financial professionals to assist their clients with charitable giving strategies. She loves the opportunity this work brings to assist others in unleashing their gifts on the world via philanthropy. Kelli is also leading the development of the Foundation's impact investing program.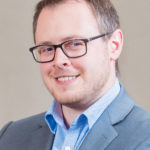 Steve Jerina
Steve brings experience in the development and fundraising world to OCF. Originally, from Crete Nebraska, he landed in the nonprofit sector after college and has never looked back. He loves that working at the Foundation offers him the chance to be on the frontier of amazing philanthropic investment in our community.  His background in development lets him build strong relationships with our OCF donors that help drive their individual—and collective—philanthropic wishes.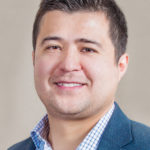 Juan Padilla
Juan comes to the Foundation from a career at Union Pacific and appreciates the opportunity his role offers to make an impact in our community by working with the people and organizations who are making things happen. His love of meeting new people and developing great relationships helps him cultivate deep, meaningful relationships with the fundholders he works with at  OCF; it's his favorite part of the job—helping to figure out the different passions each donor holds and figuring out how it can best affect our city!
To contact our Donor Services team, email giving@omahafoundation.org or call (402) 342-3458.