We are excited to introduce you to three new members of our Community Investment team! They bring a wealth of experience and a commitment to cultivating a thriving community for all.
As part of the Community Investment team, they will contribute to our work across multiple areas to make a significant impact for good. That means supporting our grant programs, Landscape initiatives, and other programmatic work.
Please join us in welcoming these new talented staff members.
Laura Contreras, Program Manager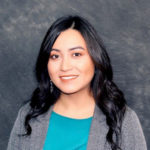 Laura comes to us from Lutheran Family Services, where she served as a supervisor of a migrant support program. With a background in program management, Laura is especially passionate about serving refugee, migrant, and low-income families to ensure they have equitable access to quality healthcare, education, and employment opportunities.
Her work will focus on grant program management, nonprofit capacity building, and serving as a connection point with our nonprofit community.
Originally from a small town, Laura loves that Omaha is urban yet still a close-knit community. She tries to take advantage of exploring local restaurants and coffeeshops on the weekends.
Ally Karsyn, Content Manager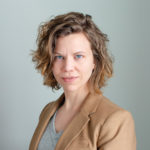 After working in newspapers and public radio, Ally switched from journalism to communications and higher education. She joined our communications team from one at a Native American economic development corporation.
She was drawn to work at OCF in part by The Landscape initiative and the opportunity to explore community impact through the richness of people's stories.
A recent Omaha transplant, Ally is looking forward to getting more involved in the creative community here. She enjoys hiking, yoga, and contemporary art. She is also the founder of a live storytelling series.
Bernie Post, Content Manager
Bernie brings nearly 20 years of experience in financial services marketing and corporate communications to his new role at OCF. Most recently, he was a corporate storyteller for TD Ameritrade.
He's excited for the opportunity to use his creative skills to amplify the stories of generosity that happen every day throughout our community.
Outside of work, Bernie is passionate about Omaha's historic neighborhoods. He appreciates the tight-knit communities and "big, small town" feel that Omaha offers.