The Omaha Community Foundation has announced the addition of four members to its Board of Directors. Micki Ambridge, Athena Ramos, and Jona Van Deun all joined the Foundation's board during its June meeting. Gail Graeve also joined as a board member in late 2020.
Each of the new Directors bring significant experience in their individual professional careers and have been active throughout the Omaha nonprofit and philanthropic community.
"As the Foundation looks to its future, growing our presence throughout the Omaha-Council Bluffs community, and working with our many community partners to build a stronger region, I welcome the leadership and experience that these four individuals bring to the Omaha Community Foundation's Board," said Mike Cassling, OCF Board Chairman. "Collectively they possess a deep knowledge of the nonprofit sector, complement our current board experience, and have been committed to bettering our community throughout their careers. They will add four distinct voices to our Board of Directors."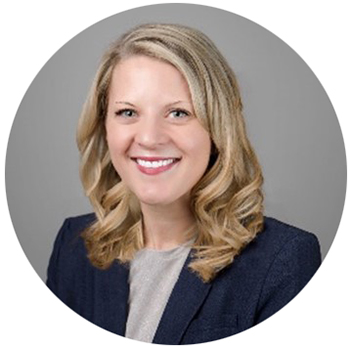 Micki Ambridge is the internal audit director at Kiewit Corporation. Micki joined Kiewit in 2015 and since has managed numerous teams and projects. She started her career at Kiewit Power Constructors as an area business manage, and in 2017 she moved to lead the Western Canada district business group in Vancouver, British Columbia.
Prior to Kiewit, Micki worked as a senior audit manager for KPMG where she specialized in audit services for various companies, including Kiewit, and not-for profit organizations. Micki is a corporate committee member and panel speaker for Women in Kiewit. She is a Certified Public Accountant and holds a bachelor's degree in accounting from Florida State University.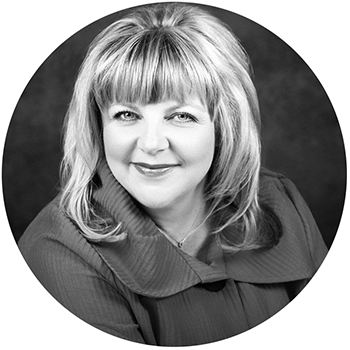 Gail Graeve is Vice President of Social Impact at Mutual of Omaha and Executive Director of the Mutual of Omaha Foundation. She is a seasoned executive with thirty years of experience in community relations, marketing, communications and government affairs. Prior to joining Mutual, she held leadership roles at Cox Communications, Oriental Trading Company and Girls Incorporated of Omaha.
Graeve is a graduate of the University of Nebraska-Lincoln and is a member of the University of Nebraska Medical Center Chancellor's Board of Counselors. Active in the community, she has served on numerous nonprofit boards. She is also a Leadership Omaha graduate, recipient of the Jaycee's Ten Outstanding Young Omahans (TOYO) award, and was a 2019 Tribute to Women honoree presented by the Women's Center for Advancement.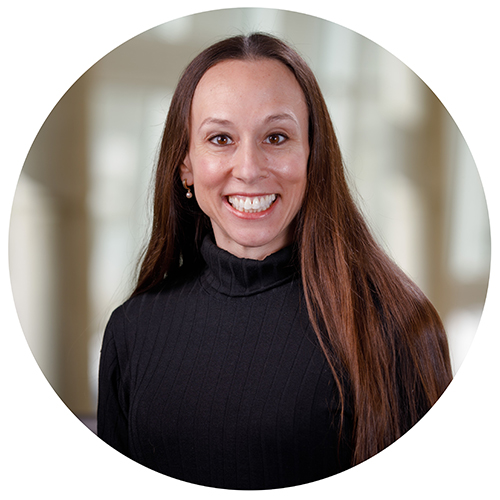 Dr. Athena Ramos is an Assistant Professor in the Department of Health Promotion and is affiliated with the Center for Reducing Health Disparities and the Central States Center for Agricultural Safety and Health (CS-CASH) at the University of Nebraska Medical Center (UNMC). Over the past 20 years, she has worked to reduce health disparities, foster health equity, and promote community well-being.
Ramos completed a Bachelor's degree in public administration, a Master's degree in urban studies, and a Master's degree in business administration from the University of Nebraska at Omaha. She also completed a PhD in international family and community studies at Clemson University. Ramos serves on the Board of Directors for the International Society for Agricultural Safety & Health (ISASH) and Comunidad Maya Pixan Ixim.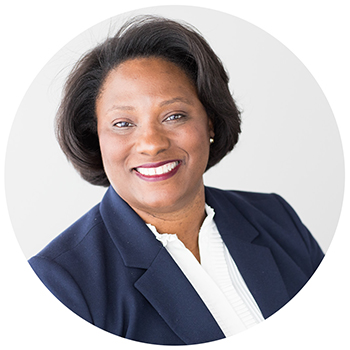 Jona Van Deun was formerly Vice President of Small Business Coalitions and Engagement for the US Chamber of Commerce in Washington, D.C. before returning to her native Nebraska as president of the Nebraska Tech Collaborative (NTC).
Throughout her 25-year career, Jona has provided strategic expertise to several trade associations and Fortune 500 companies. As a graduate and member of the Board of Trustees of the College of St. Benedict (MN), one of the few remaining liberal arts women's colleges in the U.S., Jona focuses her charitable and volunteer activities toward programs that attract and develop women for leadership positions in government and business, including serving the Greater Omaha Chamber of Commerce on its Economic Development Council.
###
The Omaha Community Foundation is proud to help good grow in Omaha by helping more than 2,000 fundholders facilitate their philanthropic giving. Since the Foundation's inception in 1982, donors have granted $2 billion to nonprofits, supporting more than 3,000 local organizations. For more information, visit omahafoundation.org.